U.S., Japan Sign Partial Trade Agreement That Lowers Agricultural Tariffs
September 26, 2019
Wall Street Journal writers Vivian Salama and Josh Zumbrun reported yesterday that, "President Trump and Japan's Prime Minister Shinzo Abe signed a trade-enhancement agreement that will lower agricultural tariffs in Japan, industrial tariffs in the U.S. and set new rules for digital trade between the world's first- and third-largest economies.
The limited accord, reached on the sidelines of the United Nations General Assembly on Wednesday, is potentially the first step in a broader trade agreement between the two countries.
'Japanese tariffs will now be significantly lower or eliminated completely on beef, pork, wheat, cheese, corn, wine and so much more,' Mr. Trump said, adding the deal will open markets for about $7 billion in U.S. agricultural products.
The Journal writers explained that, "Messrs. Trump and Abe had previously announced in August at a Group of Seven summit in France that they had reached an agreement in principle to lower agricultural and industrial tariffs.

In their bilateral meeting, President @realDonaldTrump and PM @AbeShinzo affirmed the close friendship and alliance between the United States and Japan.

They also signed the first stage of the trade agreement between our two great nations!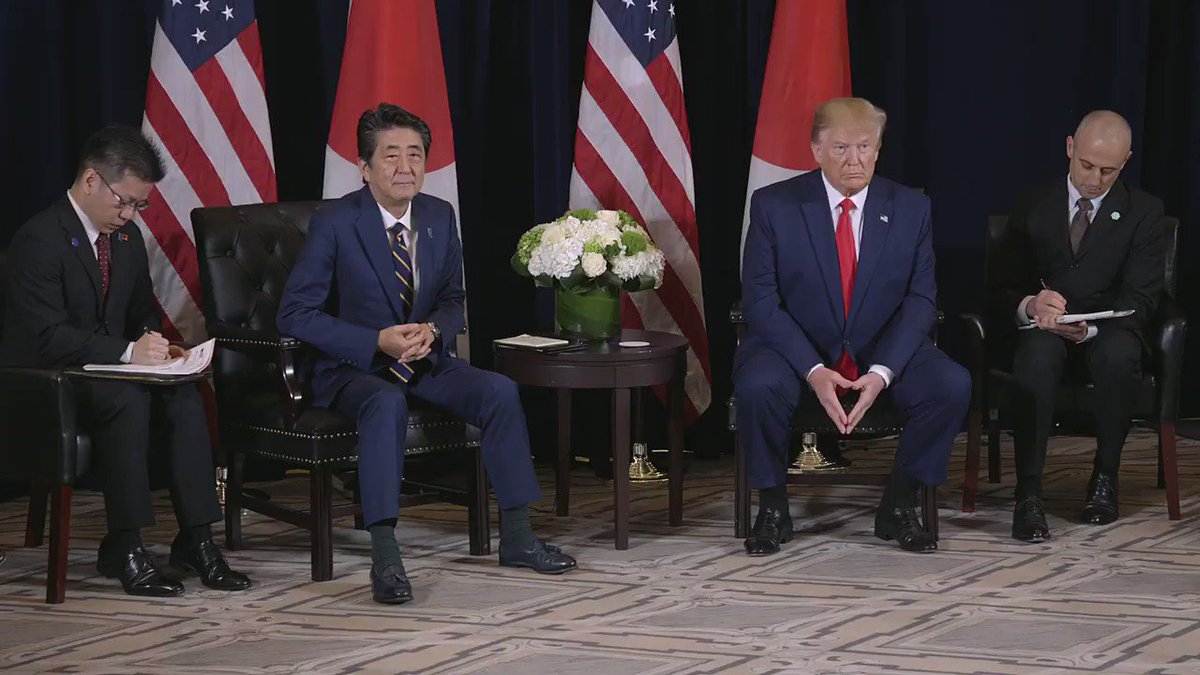 "Lower Japanese agricultural tariffs would allow U.S. farmers to better compete in Japan. American agricultural exporters have been disadvantaged in the Japanese market ever since Mr. Trump pulled out of the 12-nation Trans-Pacific Partnership at the beginning of his presidency. The other 11 nations had completed that deal and thus obtained lower tariffs in Japan's market.
"The Office of the U.S. Trade Representative said U.S. farm products would now be granted the same advantage in the Japanese market as the countries that signed the TPP."
Bloomberg writer Mario Parker reported yesterday that, "U.S. farmers — reeling from trade wars, low commodity prices and bad weather — are set to be the main winners from President Donald Trump's initial accord with Japan.
"Under a trade agreement announced by Trump and Japanese Prime Minister Shinzo Abe on Wednesday, the Asian country will lower or reduce tariffs on some $7.2 billion of American-grown farming products, according to the U.S. Trade Representative's office."

When the agreement is finalized & implemented by Japan, American farmers & ranchers will be able to compete on an even playing field with CP-TPP countries selling into the Japanese market.https://ustr.gov/about-us/policy-offices/press-office/fact-sheets/2019/september/fact-sheet-agriculture%E2%80%90related …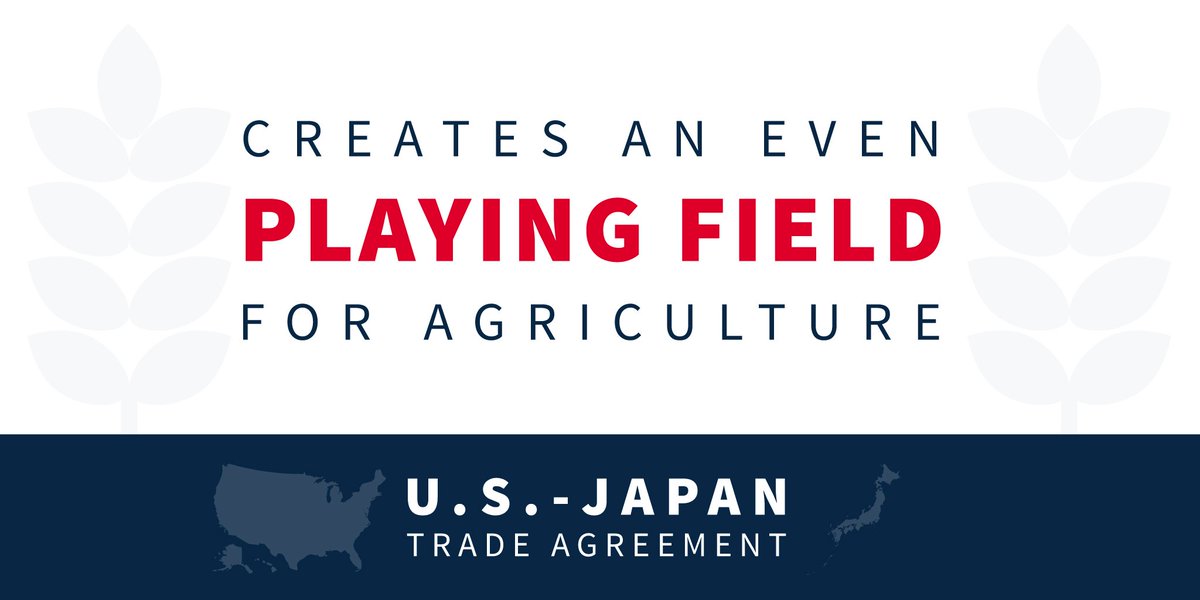 "Japan will reduce tariffs in stages on U.S. farm goods, such as beef and pork, USTR said in a statement Wednesday. The country will eliminate tariffs on $1.3 billion of U.S. agriculture products, including almonds, blueberries, sweet corn and sorghum, it said. It will also eliminate duties on commodities like ethanol, cheese and whey, frozen poultry and oranges, USTR said."
The U.S. and Japan have reached an initial trade agreement, opening Japan's market to about $7 billion of American products. https://cnb.cx/2ncZ3cV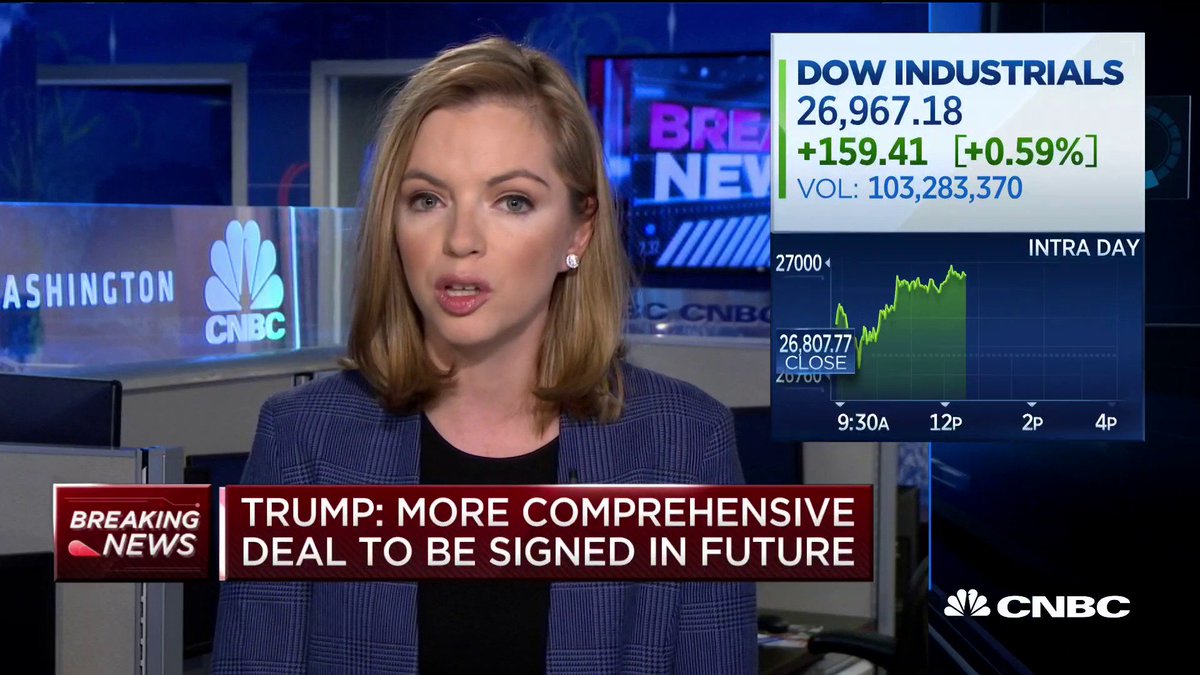 Mr. Parker noted that, "At a news conference on Wednesday, Trump called the pact a 'huge victory' for American agriculture.
'These are really big dollars for our farmers and for our ranchers,' Trump said.

I applaud @POTUS for delivering a win for Midwest ag by securing a trade deal with Japan. Japan represents an important, growing market for Illinois farmers & this agreement will level the playing field by reducing tariffs. Read my full statement https://lahood.house.gov/media-center/press-releases/lahood-applauds-united-states-japan-trade-deal …LaHood Applauds United States-Japan Trade DealWASHINGTON, D.C. – Congressman Darin LaHood (IL-18) released the following statement after President Trump and Prime Minister Abe signed a trade agreement to expand market access for U.S. exporters.lahood.house.gov
"USTR said that out of $14.1 billion in U.S. food and agricultural products exported to Japan in 2018, $5.2 billion already didn't have duties. It characterized this plan as the 'first-stage' of the initial tariff agreement and said that more than 90% of U.S. food and agricultural exports to Japan will either be duty free or receive preferential treatment once it's implemented," the Bloomberg article said.
I welcome the announcement of tariff reductions for US agricultural exports to Japan. However, the job is not done. Please see my full statement here: https://costa.house.gov/media-center/press-releases/costa-statement-japan-trade-agreement …Costa Statement on Japan Trade AgreementWASHINGTON (September 25, 2019) – House Agriculture Committee Chairman Collin C. Peterson of Minnesota and Subcommittee on Livestock and Foreign Agriculture Chairman Jim Costa of California issued…costa.house.gov
Ana Swanson reported yesterday at The New York Times Online that, "For the Trump administration, the deal with Japan will serve as a bright spot on an otherwise troubled trade front.
"Mr. Trump and his advisers are bogged down in difficult trade negotiations with China, and waiting on congressional Democrats — who are now preoccupied with an impeachment inquiry — to approve the revised North American Free Trade Agreement with Canada and Mexico. The Trump administration is also poised to levy new tariffs on billions of dollars of European products as part of a dispute over European aircraft subsidies, exacerbating trans-Atlantic trade tensions.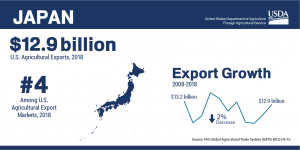 Graph from USDA's Foreign Agricultural Service.
"The Japan deal may help quiet criticism from American farmers who have complained of lost markets as a result of Mr. Trump's trade war with China and his withdrawal from the Trans-Pacific Partnership, a multicountry trade deal that would have reduced trading barriers with Japan."

Rep. Adrian Smith✔@RepAdrianSmith
The #USJapan trade agreement is a huge win for U.S. and Nebraska agriculture. I thank @POTUS and Prime Minister Abe for their dedication to furthering U.S.-Japanese relations and trade. Read my full statement here: https://bit.ly/2lKLb9u Smith Statement on U.S.-Japan Trade AgreementWashington, D.C. – Congressman Adrian Smith (R-NE) released the following statement regarding the completion of "Phase One" of a trade agreement between the United States and Japan.adriansmith.house.gov
And James Politi reported yesterday at The Financial Times Online that, "The agricultural concessions extracted from Tokyo were broadly in line with those the US granted under the Trans-Pacific Partnership agreement, a deal that was finalised under Barack Obama's presidency but ditched by Mr Trump in one of this first trade moves when he took office in 2017.
Mr Trump had felt growing pressure to reach a deal on agriculture with Japan since the beginning of the year, when US farmers began losing market share to rivals from the EU and other Pacific nations whose trade agreements with Tokyo were taking effect.
"While some US farmers will be satisfied with the result, others, such as rice producers, will be disappointed that Mr Trump was not able to secure a better agreement. 'We're getting this access, but we're getting it late,' said Ms Cutler, a key US trade negotiator in the TPP talks."
Today @realDonaldTrump announced a trade deal w/ Japan. This is great news for Montana ag, and I'm thankful for the President's leadership in getting this done for our farmers and ranchers.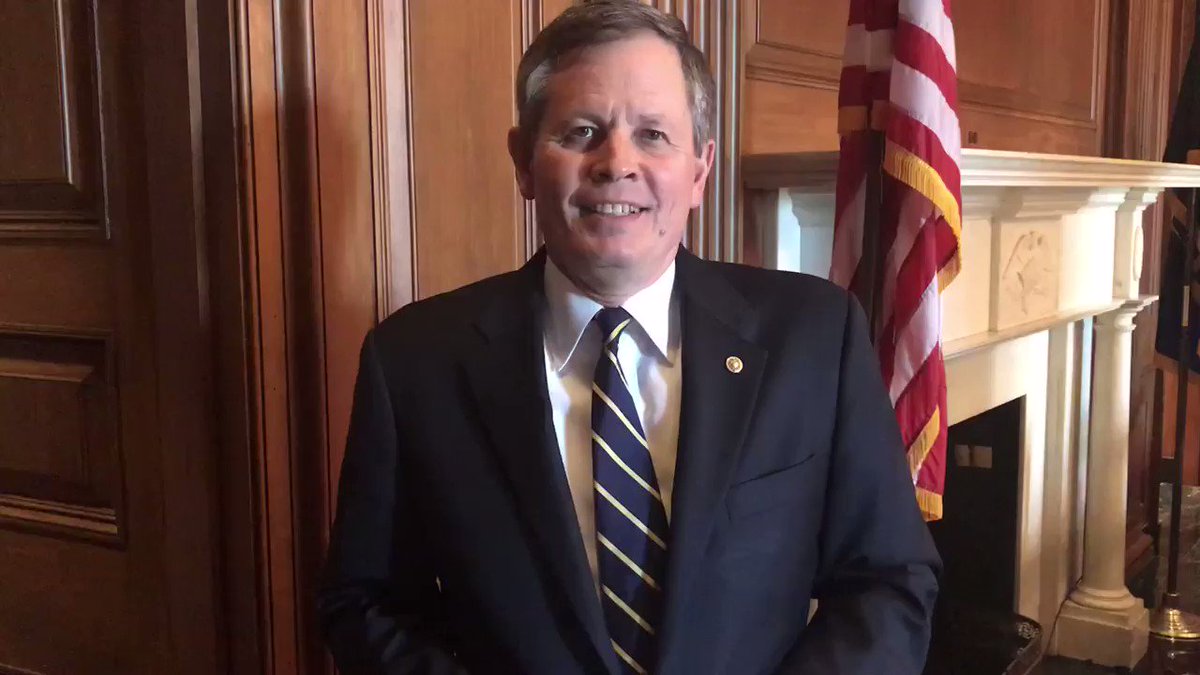 Also Wednesday, Associated Press writer Foster Klug reported that, "U.S. farm groups applauded the announcement. They have been warning the Trump administration that agricultural producers could soon expect to lose market share in Japan if the United States wasn't treated on par with top competitors from Canada, Mexico, Australia and the European Union."
Source: Keith Good, Farm Policy News