Positive Trade News with Mexico in the Midst of an Awful Spring for Planting
June 10, 2019
As a dreadful spring for planting limps into the second week of June, producers continue to assess the impacts of record Midwestern precipitation on corn and soybeans. Meanwhile, a welcome ray of good news appeared on Friday as President Trump announced that the U.S. would not be implementing tariffs on imported Mexican goods.
Impacts of Record Rainfall in the Corn Belt Persist
Paul Davidson reported in Thursday's USA Today that, "American farmers already plagued by a near biblical parade of misfortune that includes years of low prices and a trade war with China are now grappling with record Midwest rain that will likely prevent a large portion of this year's crop from even getting planted.
"The troubles have created the worst farm crisis since the 1980s, when oversupplies and a U.S. grain embargo against the Soviet Union forced thousands of farmers into bankruptcy, experts say."
Front Page, Money Section, USA Today (June 6, 2019).
The article noted that, "'It's not the 1980s, but it's as close as we've been,' says John Newton, chief economist of the American Farm Bureau.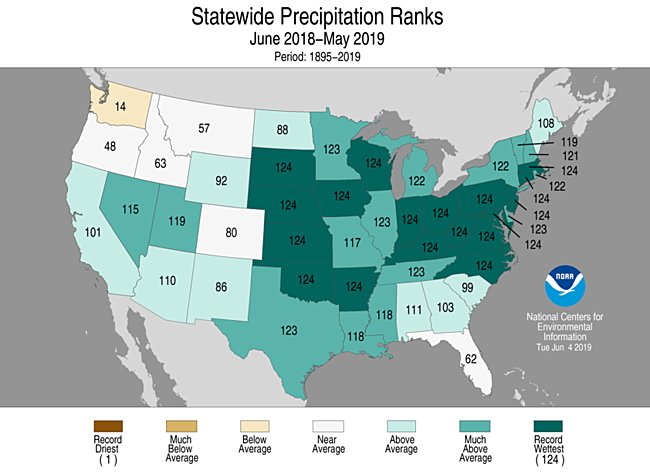 NOAA
✔@NOAA
U.S. had wettest 12-month period on record, with 37.68 inches average precipitation;18 states were record wet, says @NOAANCEIclimate https://go.usa.gov/xmew9  #StateOfClimate
"While some farmers have been shutting down or selling to larger competitors for years amid thinner profits, analysts say 2019 will bring a more dramatic shakeout.
'This is more than a cyclical thing,' says Gary Schnitkey, an agricultural economist at the University of Illinois. 'It's a series of events that we've never seen come together. … It's going to be a blow to everyone's financial position.'
Mr. Davidson pointed out that, "Projected yield shortages have provided at least some boost to long-depressed prices."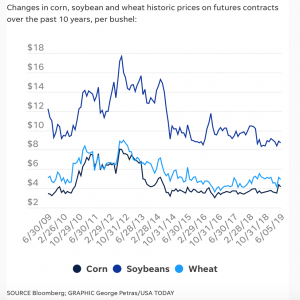 "Low prices, floods and trade wars plague American farmers, putting their survival at risk," by Paul Davidson. USA Today (June 6, 2019).
"Chapter 12 farm bankruptcies have increased from 360 in 2014 to 498 last year, according to the Kansas City Fed. Although they're still well below record levels, the filings totaled 130 the first three months of 2019, the highest first-quarter total in nearly seven years. Farms on average have been marginally profitable the past few years, but they'll likely be in the red in 2019, Schnitkey says."
Also last week, Financial Times writer Gregory Meyer reported that, "Over the past several weeks, fields of deep mud and pooled water have kept tractors out of fields, left tens of millions of acres uncultivated and fuelled a rally in Chicago grain futures as traders eye a smaller harvest."
Mr. Meyer explained that, "With nearly half a billion tonnes of corn and soyabeans grown in the US each year, poor growing conditions in the Midwest have global consequences. The Agricultural Market Information System, an international body backed by the UN, the World Bank and other institutions, on Thursday slashed its world corn production estimate by 38m tonnes due to US planting problems.
'If these delays continue, global feed grain supplies could be significantly reduced in the upcoming marketing year,' the group said.
Meanwhile, Tony Briscoe reported on the front page of Friday's Chicago Tribune that, "'We've got data going back to the '90s, and when we compare this year to those, we're in uncharted territory,' said Dennis Todey, director of the Midwest Climate Hub at the USDA. 'Because of the lateness of the planting, we've lost some yield already; it's about how much we've lost to this point. We must have everything go nearly perfect from here on out. We've got a Goldilocks situation. There's not much room for error right now.'"
Front Page, Chicago Tribune (June 7, 2019).
And Kris Maher reported on Saturday at The Wall Street Journal Online that, "Like many farmers across the Midwest facing an exceptionally rainy planting season, [Ohio farmer Doug Hafer] is looking to fill the days he would normally spend planting.
"He is trying to plant as many acres as he can and will take crop insurance on the rest to cut his losses.
'It's going to be a year without income basically,' said the 48-year-old Mr. Hafer, a seventh-generation farmer.
The Journal article noted that, "Earlier in the week, Doug Hafer checked on a field of corn he planted on May 26, before rain chased him home. Green leaves had sprouted. But the plants were uneven, and he said they would mature at different rates and produce less corn. He dug up a seedling that had rotted underground."
While farmers anticipate more details of the executive branch trade aid program, which was announced last month, DTN Ag Policy editor Chris Clayton reported last week that, "Farmers in at least six states should be eligible for more financial aid under the $19.1 billion disaster aid bill signed into law Thursday by President Donald Trump.

Farm Policy@FarmPolicy
Trade aid: @SecretarySonny noted: For all of #farmers out there, do what you were doing. Don't try to "farm" this government program, don't try to figure it out. Just do what you were doing in your production. We have a lot of Prev Plant-but do what you were doing ordinarily
Sec. Sonny Perdue
✔@SecretarySonny
Here's my interview with @KenSmithWRAL from yesterday — talked about @FoodShuttle, trade, support for farmers, and disaster assistance: https://www.wral.com/usda-sec-perdue-visits-raleigh/18432823/ …
"With $3 billion specifically set aside for agricultural losses, the legislation will help Southeastern farmers hit by hurricanes last fall, as well as offset losses for farmers who had grain stored on farms this spring that was destroyed in Midwest flooding. The bill, however, also causes some confusion over language regarding 'crops prevented from planting in 2019.'"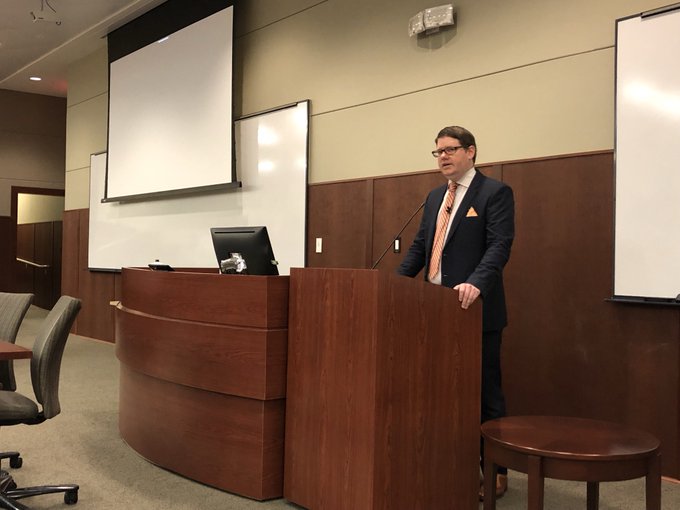 Nat'l Ag Law Center@nataglaw
"You should put the possibility of a government payment out of your mind and do what you would do if there were no payment program. Look to harvest a crop, not a government program." @USDA General Counsel Stephen Vaden gives an update on #trade at the #MidSouthCLE
"USDA will have to figure out how to divvy up $3 billion in disaster funds for damage done by hurricanes Michael and Florence, as well as damage to crops from California wildfires and the Midwest flooding," the DTN article said.
No Tariffs for Now on Mexican Imports
David Nakamura, John Wagner and Nick Miroff reported on the front page of Saturday's Washington Post that, "President Trump announced Friday night that a deal was in place that would avert threatened tariffs on imports from Mexico in exchange for that country's taking 'strong measures' to curb the influx of Central American migrants at the U.S. southern border."

Donald J. Trump
✔@realDonaldTrump
I am pleased to inform you that The United States of America has reached a signed agreement with Mexico. The Tariffs scheduled to be implemented by the U.S. on Monday, against Mexico, are hereby indefinitely suspended. Mexico, in turn, has agreed to take strong measures to….
The Post article indicated that, "The deal came hours after Trump had arrived back at the White House after a week-long trip to Europe, during which U.S. and Mexican negotiators had worked feverishly to produce the outlines of an agreement that would satisfy the president."
Bloomberg writers Nacha Cattan and Eric Martin reported Sunday that, "President Donald Trump hinted at additional measures between the U.S. and Mexico, a day after he vowed that Mexico would soon make 'large' agricultural purchases from the U.S. as part of a deal on border security and illegal immigration that allowed Mexico to avoid U.S. tariffs.
"'Some things not mentioned in yesterday's press release, one in particular, were agreed on. That will be announced at the appropriate time,' Trump said Sunday in a series of four tweets about Mexico, the media and other matters.

Donald J. Trump
✔@realDonaldTrump · 
…..Mexico was not being cooperative on the Border in things we had, or didn't have, and now I have full confidence, especially after speaking to their President yesterday, that they will be very cooperative and want to get the job properly done. Importantly, some things…..

Donald J. Trump
✔@realDonaldTrump
…..not mentioned in yesterday press release, one in particular, were agreed upon. That will be announced at the appropriate time. There is now going to be great cooperation between Mexico & the USA, something that didn't exist for decades. However, if for some unknown reason…
"Three Mexican officials said Saturday they were not aware of any side accord in the works, and that agricultural trade hadn't been discussed during three days of negotiations in Washington that culminated in a joint communique late Friday."
The Bloomberg article explained that, "On Saturday Trump told his 61 million Twitter followers in an all-caps message that Mexico had agreed to 'immediately begin buying large quantities of agricultural product from our great patriot farmers' following the border security deal. He retweeted the message overnight."

Donald J. Trump
✔@realDonaldTrump
MEXICO HAS AGREED TO IMMEDIATELY BEGIN BUYING LARGE QUANTITIES OF AGRICULTURAL PRODUCT FROM OUR GREAT PATRIOT FARMERS!
Cattan and Martin added that, "Martha Barcena, the Mexican ambassador to the U.S., said trade in agricultural goods 'will increase dramatically' in the next few months under the right conditions.
"'Is trade on agricultural products going to grow? Yes, it is going to grow, and it is going to grow without tariffs and with USMCA ratification,' Barcena said on CBS's 'Face the Nation.'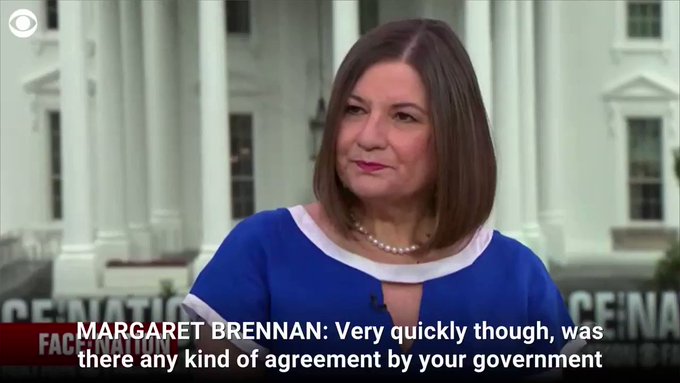 Face The Nation
✔@FaceTheNation
Mexican ambassador tells @FaceTheNation that her earlier comments neither confirmed nor denied transaction. Here's the clip, you decide.
"In a tweet, Barcena said she didn't contradict Trump. 'I just explained that with no tariffs and the USMCA ratification the trade in agricultural products will increase dramatically. Mexico is already a big buyer of USA agricultural products and this trend will continue,' she said."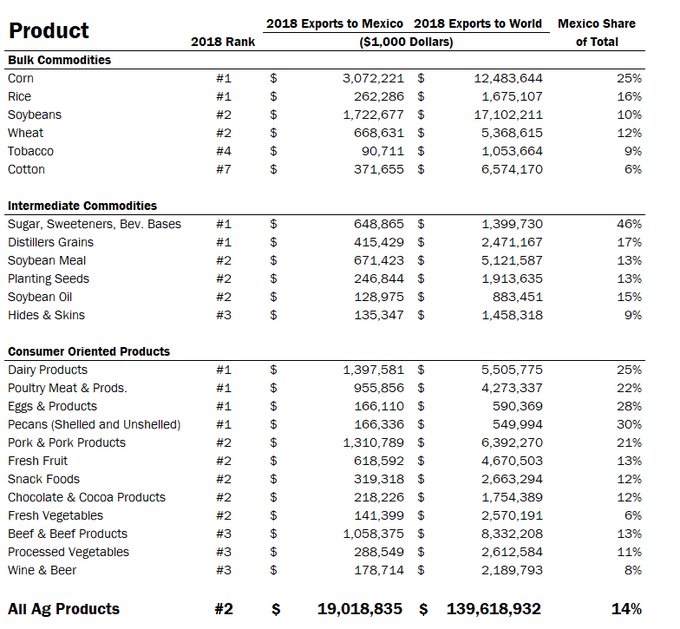 John Newton@New10_AgEcon
How does #Mexico rank as a trading partner for #agriculture? Spoiler…#2 in aggregate and #1 for a lot of items. 14% of all U.S. exports go to Mexico. @FarmBureau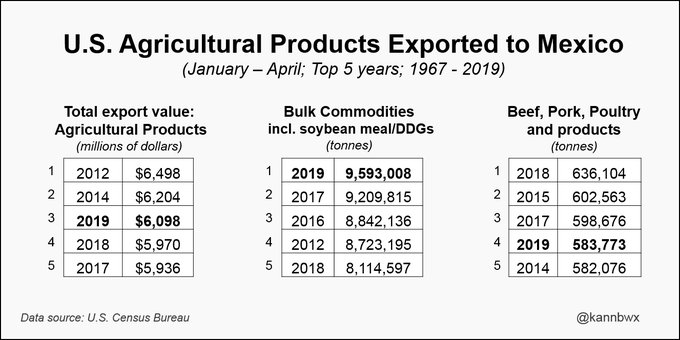 Karen Braun
✔@kannbwx
Just helping everyone understand where USA already stands with #Mexico when it comes to Ag exports. In the first 4 months of 2019, USA has shipped $6.1B worth of ag products to MX (3rd all time). Bulk commods + feed (#corn, #soybeans, etc) are #1 in 2019 with 9.6 mmt. Meat is #4.
And Wall Street Journal writers Louise Radnofsky, Josh Zumbrun and Robbie Whelan reported on Sunday that, "The deal the U.S. and Mexico struck to prevent the U.S. from imposing tariffs largely reaffirms the countries' commitments to existing measures on immigration but will allow Washington to keep up pressure on Mexico.
"The deal reached late Friday included a provision that former diplomats and analysts said reinforces the idea that the U.S. will continue to use tariffs as leverage: The U.S. will review the effectiveness of Mexico's immigration policies after 90 days.
"'Unless we really solve the immigration issue in a way that's intelligent and that respects human rights, the threat of tariffs will always be present, as long as President Trump is in office,' said Gerónimo Gutiérrez, who served as Mexico's ambassador to the U.S. for the last two years of the administration of former Mexican President Enrique Peña Nieto."
The Journal writers added that, "The U.S. Agriculture Department didn't immediately respond to requests for information about any trade provisions that were negotiated this week. The U.S. Trade Representative deferred comment to the White House, which didn't immediately share any details about agriculture purchases."
Source: Keith Good, Farm Policy News